We offer free consultation to learn more about our offerings and how we can support you.
We are a collective of therapists and professionals who bring our individual lived experiences to the work we do. While we each offer different approaches to counseling and education, we share the belief that when mental health is rooted in advocacy and social justice, our community will be stronger.
Licensed Clinical Psychologist,  PSY# 32391
Licensed Marriage & Family Therapist, LMFT # 49566
Licensed Professional Clinician Professional, LPC# 247
and Founder of Mending Feelings
I've been a licensed mental health provider for over a decade and work with a broad spectrum of clients. I'm also a dedicated professor who teaches Master's Level counseling students and a Preceptor for Nurse Practitioners. In my private practice, I am the Chief Executive Officer of Mending Feelings Counseling Collaboration. I regularly conduct groups and workshops for the unique needs of clients including: Healing from Race-Based Trauma and Stress, as well as psychoeducation for grief, loss, and coping.
I'm passionate about providing culturally informed responsive services. I aim to promote therapeutic environments that foster awareness and encourage equitable participation; while seeking to address and acknowledge issues of oppression, privilege, and power. I practice this in my own work as a collaborative, interactive, solution-focused therapist. My compassionate support and practical feedback helps clients and community members effectively cope while addressing life challenges.
When I'm not hard at work, I am hard at play with an interest in spending time with my three sons, engaging in cultural dance, poetry writing, and reading.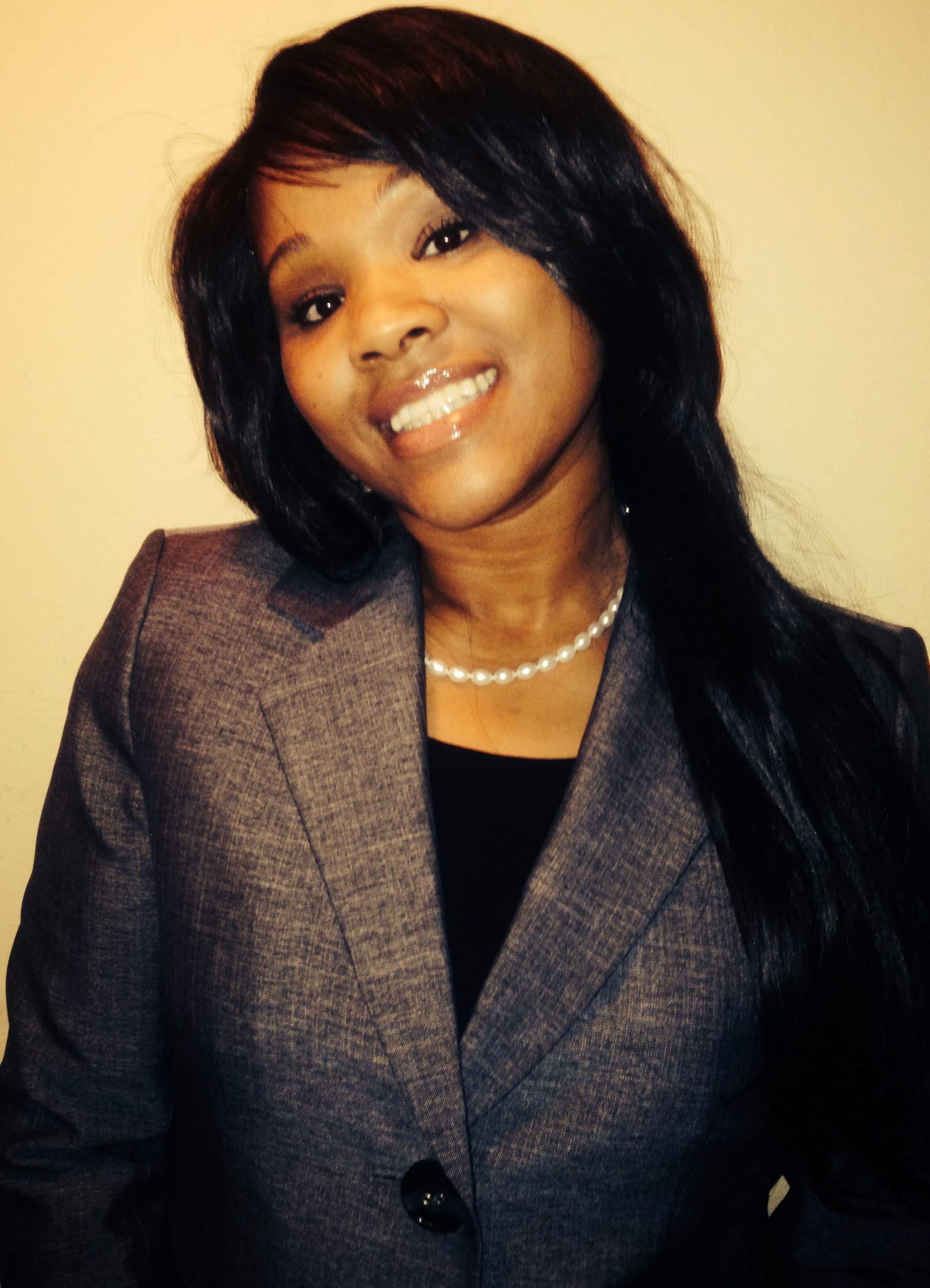 As your first point of contact, my goal is to help you feel comfortable and welcomed at Mending Feelings. We are here for you during this journey, which is why I encourage you to reach out to me with any questions you may have. I will ensure you have the information you need for scheduling appointments and completing any insurance paperwork.
When I'm not doing all things administrative at Mending Feelings, I am a student at Sacramento State University studying Biology. My dream career is to work in the medical field and provide quality care to all my patients. My passions are cooking, reading, dancing, and painting.
I'm the go-to person for the communications and program offerings here at Mending Feelings. I can often be found managing our social media to share news about what we are doing at our collective. And if you reach out about our workshops or group sessions, I'm also the main contact who will help to coordinate them for you.
I love the work I do because it aligns with my deeper purpose to be the best I can be, professionally and personally. I constantly look for ways to improve my work by challenging myself, receiving constructive criticism, and benefitting from ongoing training. Cultural and spiritual awareness is central to all aspects of what I do in the helping profession and why my ultimate goal is to become a licensed Psychologist. I am motivated, compassionate, and dedicated to those I serve.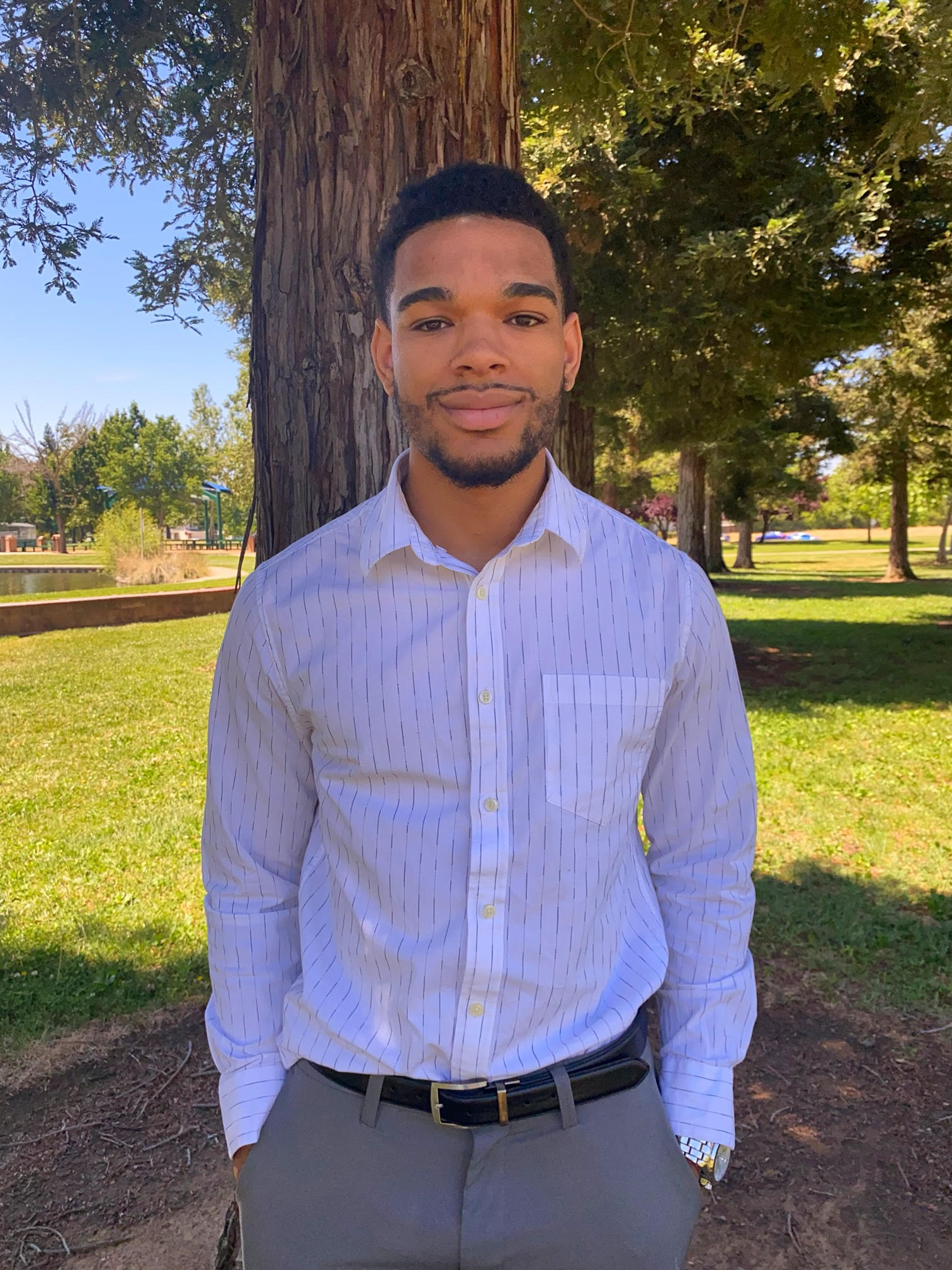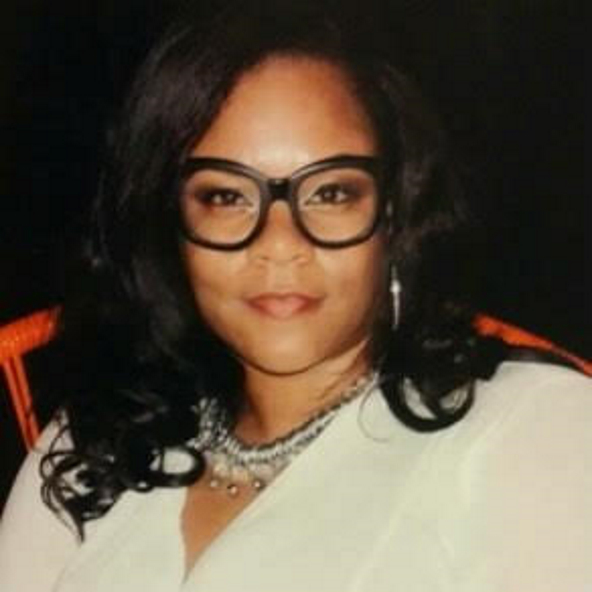 Dr. Quimani Green PhD, LCSW
Licensed Clinical Social Worker, LCSW # 86229
I am a trainer, consultant, Licensed Clinical Social Worker, and Registered Psychological Assistant who values dedication, determination, advocacy, service and excellence. I gained my sense of determination and advocacy growing up in East Palo Alto, CA, during the Crack Epidemic, where I refused to fall victim to my environment. As a provider of services in the Human Services Agency, the Children Welfare System, and Mental Health Systems, I bring a unique perspective to the services I provide. When not training, consulting or providing therapy, I can be found travelling, spending time with my family, cooking up delicious meals, or planning an event.
Leslie Shadrick MSW, LCSW
Licensed Clinical Social Worker, LCSW # 29032
As a Clinical Social Worker and Psychotherapist, I have worked in the mental health field for over 16 years.
My experience includes working with children, adolescents, emerging adults, and adults in variety of populations such as Elementary and High schools, Group Homes, Correctional Facilities, and Non-Profits. I specialize in racial and sexual identity issues, anxiety, depression, trauma, life transitions, boundary setting, relationship problems, communications, and self esteem issues.
As a therapist I am committed to helping you work towards a place of healing while providing a safe and supportive environment allowing you to process your thoughts and feelings. My treatment approach is Person Centered allowing you to set your course of treatment and Solution focused where we will focus on mutually agreed-upon goals. Together we will work towards wellness, healing, and leading a happier and healthier life.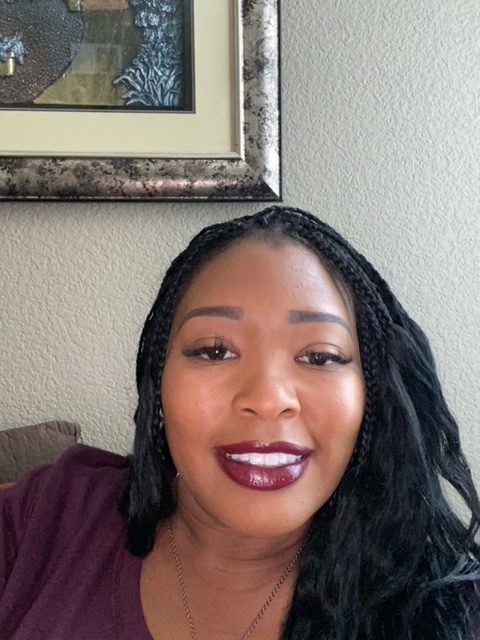 Here at Mending Feelings, our aim is to help you develop the skills to live your life to
our fullest potential.
Schedule a free consultation today.
Associate Clinical Social Social Worker # 86325
Supervised by Leslie Shadrick, Licensed Clinical Social Worker, LCSW # 29032
I'm an Associate Clinical Social Worker with a plethora of experience. I earned a Master of Social Work degree from the University of Southern California. I've had the privilege of working in Child Welfare for Sacramento County and in Victoria, Australia. My latest commitment has been providing case management and psychotherapy to veterans with severe mental health. I hold a lifelong passion for empowering children, youth, adults, and families. Specifically, girls of color to rise to the occasion of living to the fullest potential while disseminating negative stereotypes.
I use a collaborative approach, problem-solving and solution-focused skills to provide therapy. My specialties include anxiety, depression, self-esteem, self-doubt, identity issues, building relationships, boundary setting, and workplace conflict.
Life can be everything but easy. Good thing is, you were never meant to endure alone. I am here to assist you with navigating through some of your life's toughest battles. Our goal is to not only live but THRIVE in our lives. I look forward to collaborating with you.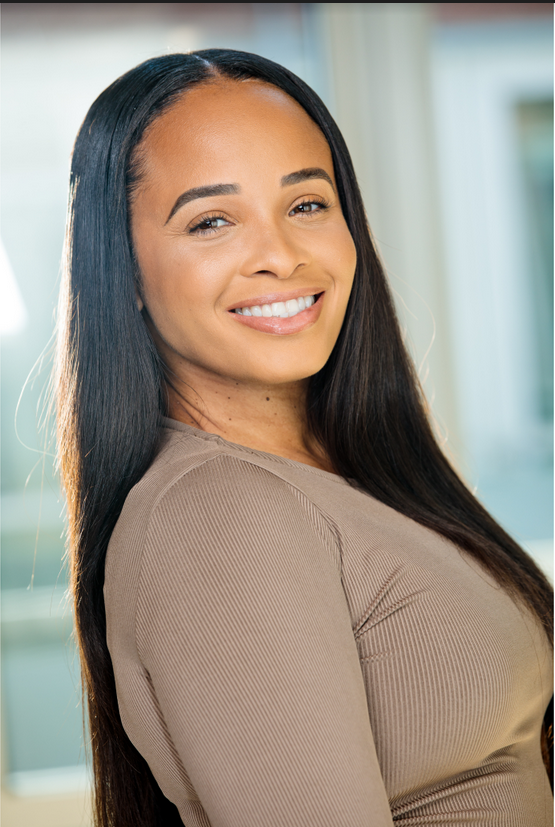 Associate Marriage & Family Therapist # 112085
Supervised by Dr. La Tanya Takla, EdD, Clinical Psychologist, PSY #32391
I am an enthusiastic, skilled professional with over thirteen years of experience in Child Welfare. I have extensive knowledge in case management, counseling, assessments, crisis interventions, behavior management, community outreach and advocacy for at-risk-juveniles and families from diverse cultural backgrounds. I am an Associate Marriage & Family Therapist with an M.A. in Counseling Psychology from Holly Names University. I have been fortunate to gain experience in child welfare in my work with agencies in California and Virginia. I worked as a Child Welfare Worker in Stanislaus County and Fairfax County and a Child Welfare Supervisor at Hampton Department of Human Services, before joining Santa Clara County's Assessment and Stabilization Bureau as a Social Services Analyst III.
I am committed to working with diverse populations and recognize how environmental, historical/cultural trauma, and biases can influence life experiences.
Associate Marriage & Family Therapist # 123727
Associate Professional Clinical Counselor # 9186
Supervised by Dr. La Tanya Takla, EdD, Clinical Psychologist, PSY #32391
I am a dedicated clinician who works with children, adults and families. I am passionate about supporting my community and the clients I serve.
I have experience working with clients who have diagnosis that include (but is not limited to) depression, anxiety, post-traumatic stress disorder and other forms of trauma. In addition, I have worked with individuals in the foster care system, probation youth, youth residing in short-term residential treatment programs (STRTP), families utilizing Wraparound Services, and children in the Youth Detention Facility.
I believe in taking a collaborative approach when helping clients reach their goals and objectives. My mission is to empower others and join them on their journey of self-discovery.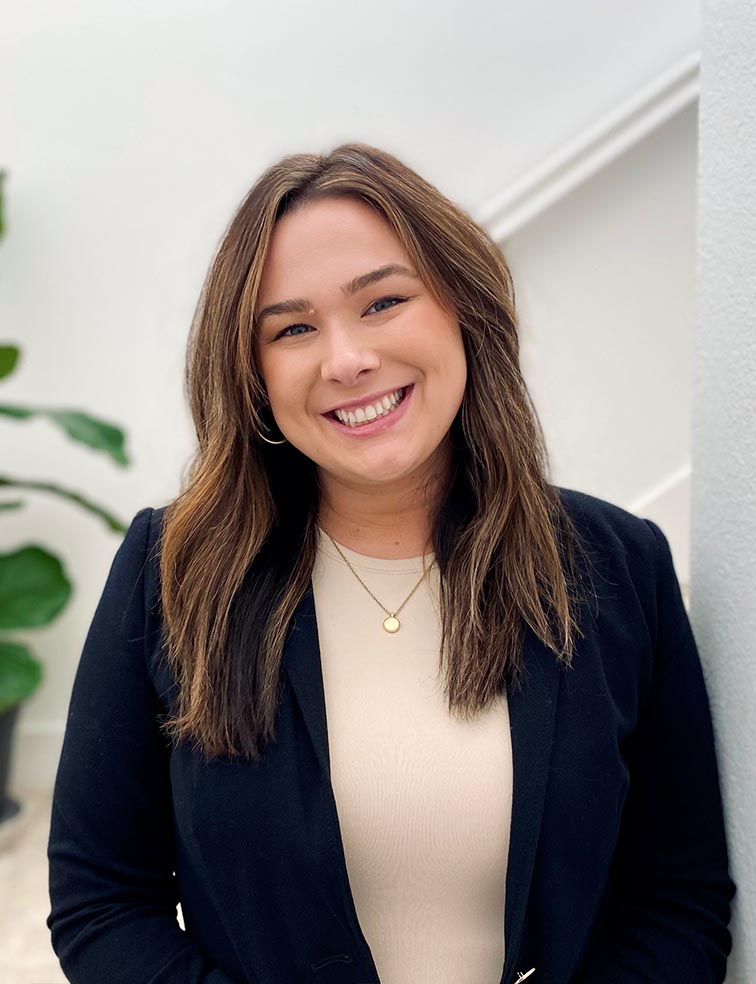 Associate Marriage and Family Therapist #132649
Supervised by Dr. Quimani Green PhD, Licensed Clinical Social Worker, LCSW #86229
I am so glad you are here! I offer a gracious and empathetic environment. I prioritize healing and creating a space to be heard. I am collaborative in nature with each individual and desire to approach therapy as a team. Oftentimes goals are centered around coping with anxious thoughts, understanding one's internal state, identifying their own needs, building self-worth, along with many other tools.
I am trained in Parent Child Interaction Therapy (PCIT), Trauma Focused Cognitive Behavioral Therapy (TF-CBT), Art Therapy, Play Therapy, Mindfulness, and many other therapy tools in my work. I am also happy to integrate faith, if that is your preference. I am open to working with all populations and would be honored to help you on your journey towards healing.
I invite you to reach out if you're feeling weighed down by life and need a space to reconcile with yourself and others. I want to assist you on that journey towards growth in a holistic manner. My contact is (916) 741-0335 or hleach.mft@gmail.com
Associate Marriage & Family Therapist # 123794
Associate Professional Clinical Counselor # 9135
Supervised by Dr. La Tanya Takla, EdD, Clinical Psychologist, PSY #32391
I am an educator who has been in the field for the past 24 years and holds a Master's in Education Administration. In 2001, I founded a nonprofit that operated through 2018, where I was the CEO and administrated Group Homes for girls and boys ages 12 -18. Inspired by my experience of working with teenagers and employees, I obtained a Master's in Mental Health and am now currently an Associate Marriage & Family Therapist and Associate Professional Clinical Counselor where I work with a diverse range of clientele.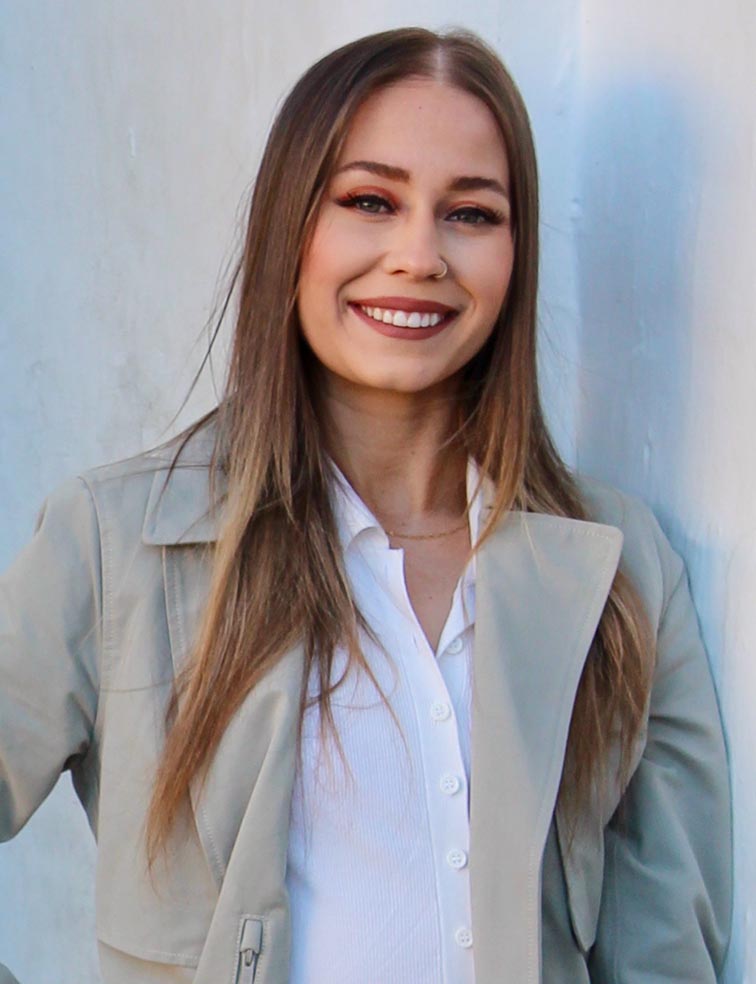 Associate Marriage and Family Therapist #132456
Supervised by Dr. Quimani Green PhD, Licensed Clinical Social Worker, LCSW #86229
I'm an Associate Marriage and Family Therapist with a spectrum of experience in working with different ages of clientele and presenting issues. I earned a Master of Arts in Counseling, Psychology from William Jessup University. Previously, I worked serving and supporting families and children facing CPS challenges, reunification and providing one-on-one and family psychotherapy well also participating in the juvenile sex offender rehabilitation program through Sacramento Counties Probation office. My newest commitment has been working within the Juvenile Justice System, community group homes, and within local k-12 schools providing group curriculum, grief and coping therapy in relation to the pandemic and individual psychotherapy. As a foster youth and adoptee, I have grown a passion to explore diversity by serving and supporting all individuals through their life, personal journey, and experiences.
I aim to provide a therapeutic environment that fosters safety, empowerment, growth, and healing. I use a collaborative approach to therapy, providing a variety of modalities based on the individuals specific needs and goals. I have had previous and current experiencing in treating trauma, low self-esteem, anxiety, depression, attachment related disorders, communication/relationships, sexual orientation, and identity issues. My number one goal as a therapist is to be an active learner and advocate for clients who have experienced cultural and/or sexual stigma and discrimination.
In life, the last thing we can feel is seen and heard with real understanding and true empathy. As a therapist, I have vowed to be a consistent staple in my clients lives and to provide them with support, encouragement, and relief in the face of their suffering.
Associate Marriage & Family Therapist # 112262
Associate Professional Clinical Counselor # 6181
Supervised by Dr. La Tanya Takla, EdD, Clinical Psychologist, PSY #32391
Great Risings! I am excited to be a person of interest for your self-development needs. I am a proud father of two wonderful young men. My youngest graduated from high school recently, so I am aware of the challenges faced by most parents, professionals, Service Members, Veterans, coaches, teachers, and leaders. Life can be challenging, and in times of crisis it is always comforting speaking with someone down to earth and empathetic enough to hear your concerns.
I am experienced in life and the daily challenges we face. I have been prepared and equipped to work with all individuals and organizations in the spirit of diversity and equality. My worldview has been crafted as a Christian, US Army Officer and OIFI Veteran; as a Father; as a Service Coordinator in a Psychiatric Health Facility; and as a Basketball Coach.
Along with my professional training and education, I offer sincerity, honesty, empathy, and respect for all persons from all backgrounds. Please allow me the opportunity to hear your concerns and work together to find a place of healing and stabilization.
My experience includes (but is not limited to) working in a locked psychiatric health facility (PHF); and experience with both residential and out patient populations.
SPECIALTIES
• Trauma and PTSD
• Military Families and Veterans
• Child or Adolescent
• Family Conflict
• Relationship Conflict
• Mood Disorders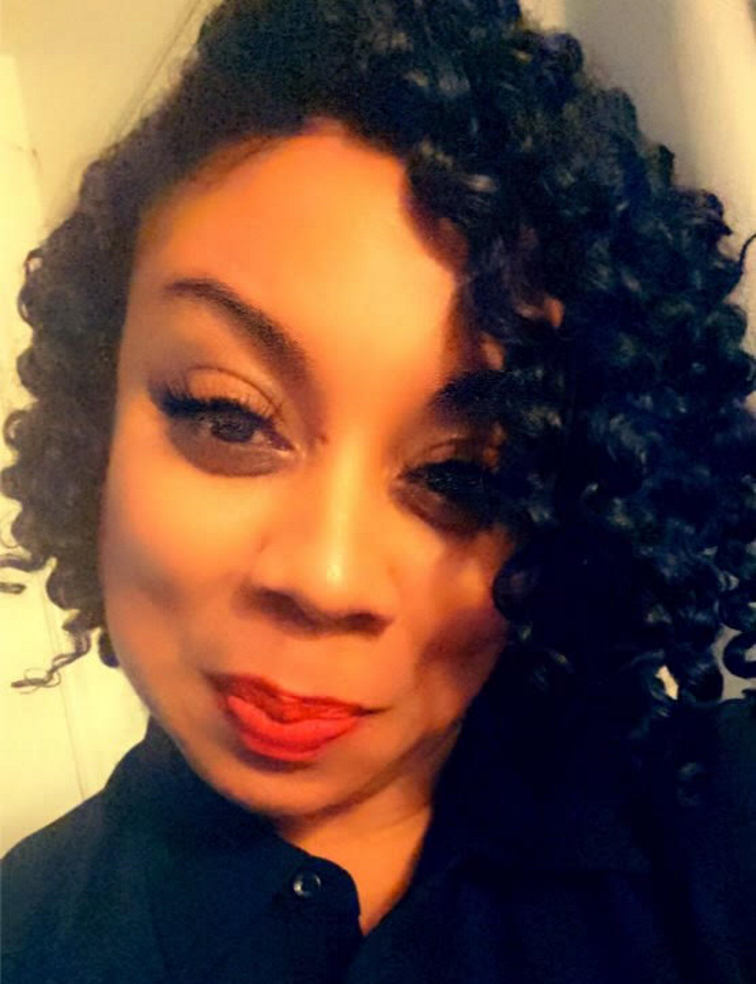 Associate Marriage & Family Therapist # 119917
Associate Professional Clinical Counselor # 7985
Supervised by Dr. La Tanya Takla, EdD, Clinical Psychologist, PSY #32391
When I think of what brought me into the field, one word comes to mind above all others: Passion. I am a passionate, culturally competent therapist who has decided to dedicate my life to helping others. I have completed my training working with victims of trauma. I am passionate about transforming lives and assisting with the healing process. I have obtained a Master's degree in Marriage, Family and Child Therapy, and I am currently working on my PsyD. I have been called into this field and I gracefully accept; I am Medina Allen Associate MFT, APCC!
April Jordan Cox MSW, LCSW
Licensed Clinical Social Worker, LCSW # 97761
I am a Licensed Clinical Social Worker, a wife, and a mother of young children, so I understand the stresses of trying to balance life. I obtained my Masters in Social Work in 2005 from Cal State East Bay, Hayward, and specialize in Women issues, Postpartum, anxiety, depressive disorders, relationship stressors, and career transitions. My Therapeutic approach is strength-based and cognitive behavioral therapy.
My professional experience includes many years of working in mental health, medical social work, family services,and with the criminal justice system. In addition, I am a first responder myself and work in the emergency room as a medical social worker.
I understand the dynamics of caring for others, especially during a Pandemic. During these unprecedented times, we're all feeling overwhelmed and anxious. I am a therapist that likes to look at restoring you back to feeling better and providing you with real-life therapeutic tools needed to get back to a sense of normalcy.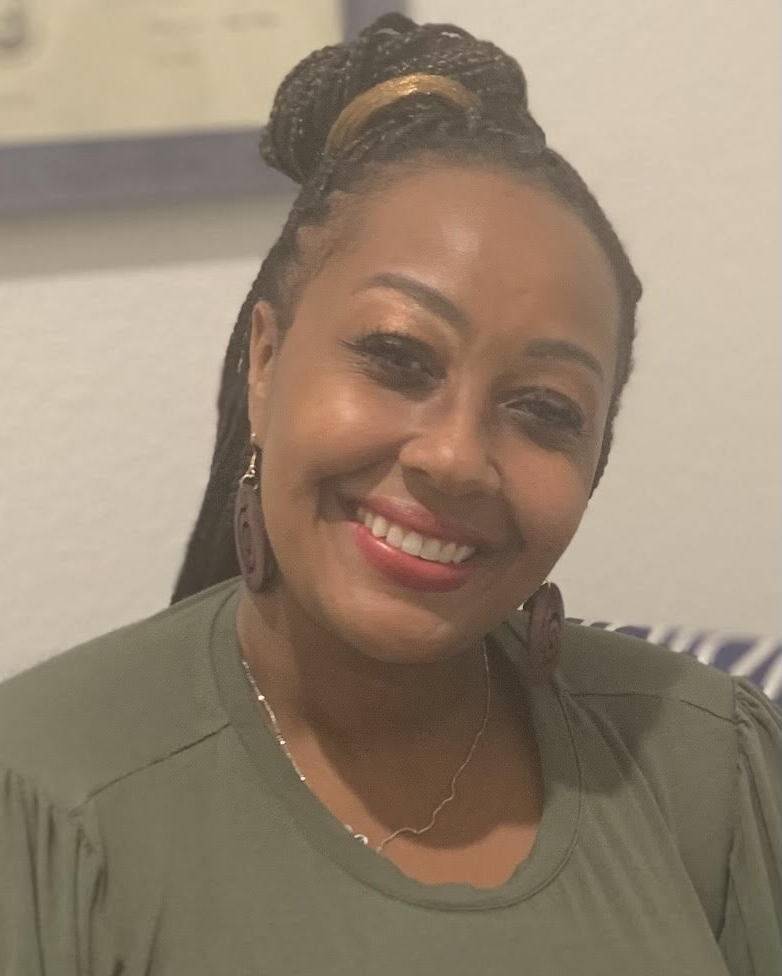 At Mending Feelings, we offer mental health support and education to communities of color and anyone who needs to feel supported in the difficult world we live in. Our therapists can help you cope with the tough stuff in life so you can be more at ease with yourself and with your relationships.
Our work is informed by an anti-oppression approach that acknowledges how these challenges are connected to the trauma and racism we experience because of who we are. As therapists who are also part of your community, we are here to remind you of your worth and of the value you hold. The systems of oppression will never be entitled to who you are and it's time to reclaim your peace and your power.
We are primarily a telehealth (online) therapy provider. In-office counseling sessions can be arranged by appointment.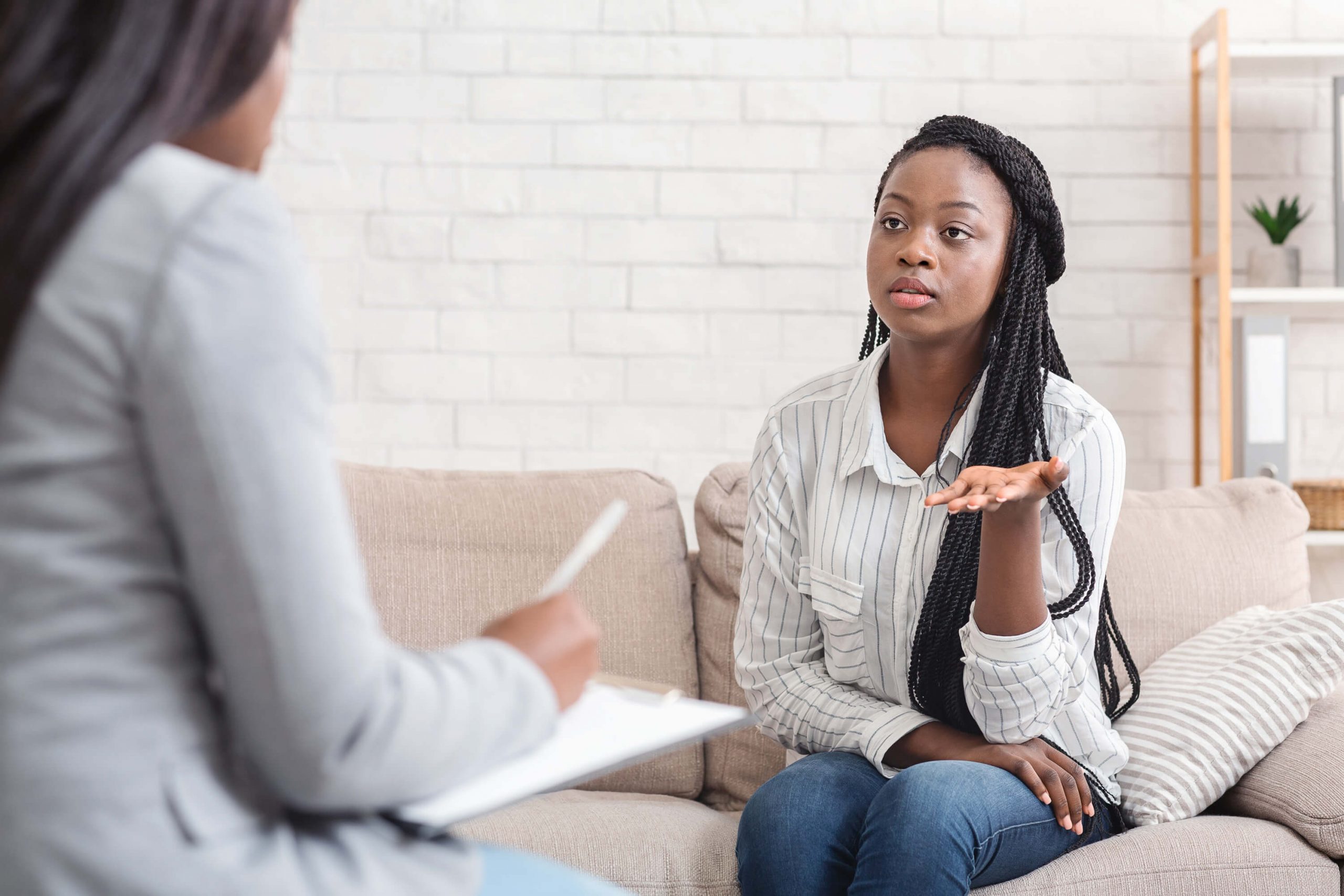 So often when searching for one-on-one counseling options, you can feel overwhelmed by all the different approaches to therapy. When we work together, we won't give you a list of everything we do. Instead, we'll start by asking, "What do you need?".
Why? Because you are the expert of your life and should be recognized as one. We'll get to know each other first so we can create a plan that makes sense for what you need. Then, we will use the therapeutic approaches to support you with the transitions or challenges you are going through.
As human beings, we are wired for connection but we all struggle with our relationships. Circle therapy can help you improve your connections with the people who matter most to you by inviting them to be part of this work. This therapy is inclusive of relationships of all types, such as chosen family and cross-cultural relationships.
First, we'll work with you one-on-one to explore what you hope to address with this type of therapy. This helps us develop a plan to move you closer to your goals. For example, maybe you hope to resolve a longstanding issue with family members, or want to reunite with someone you were once close to. From there, you will reach out to those you want to be involved in this process. From session to session, you will decide who you want to invite and how often they will attend.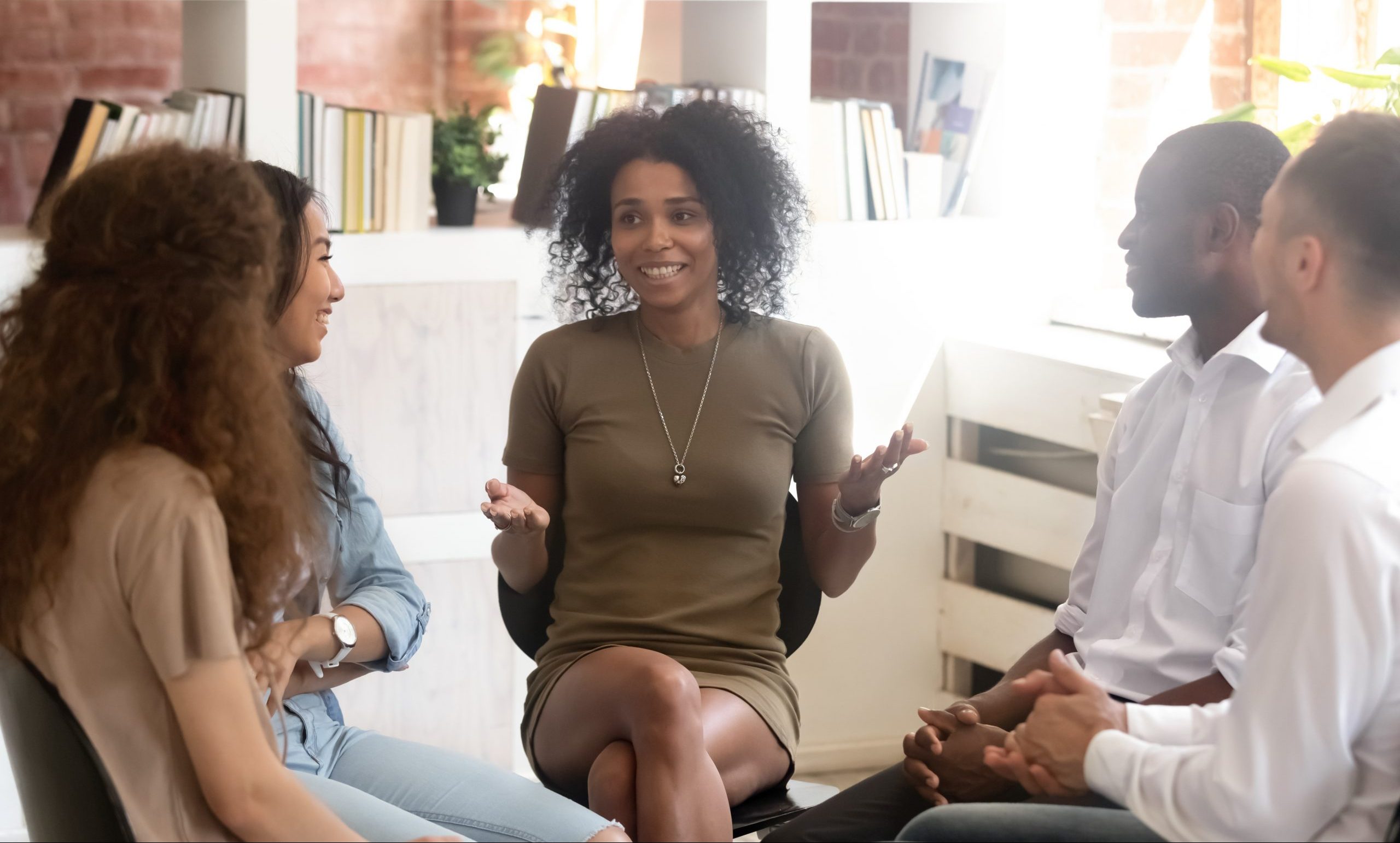 The best support we receive often comes from those who have been through the same things too. We offer group therapy sessions where you can come together with people who are going through similar issues as you. These sessions can be a space for you to build connections and feel supported, without having to explain yourself or what you are going through.
Our group therapy supports people who are experiencing challenges including:
Single parenting
Post-Traumatic Stress Disorder as the result of racialized trauma
Multigenerational family groups
Healing relationship trauma
Couples in crisis support groups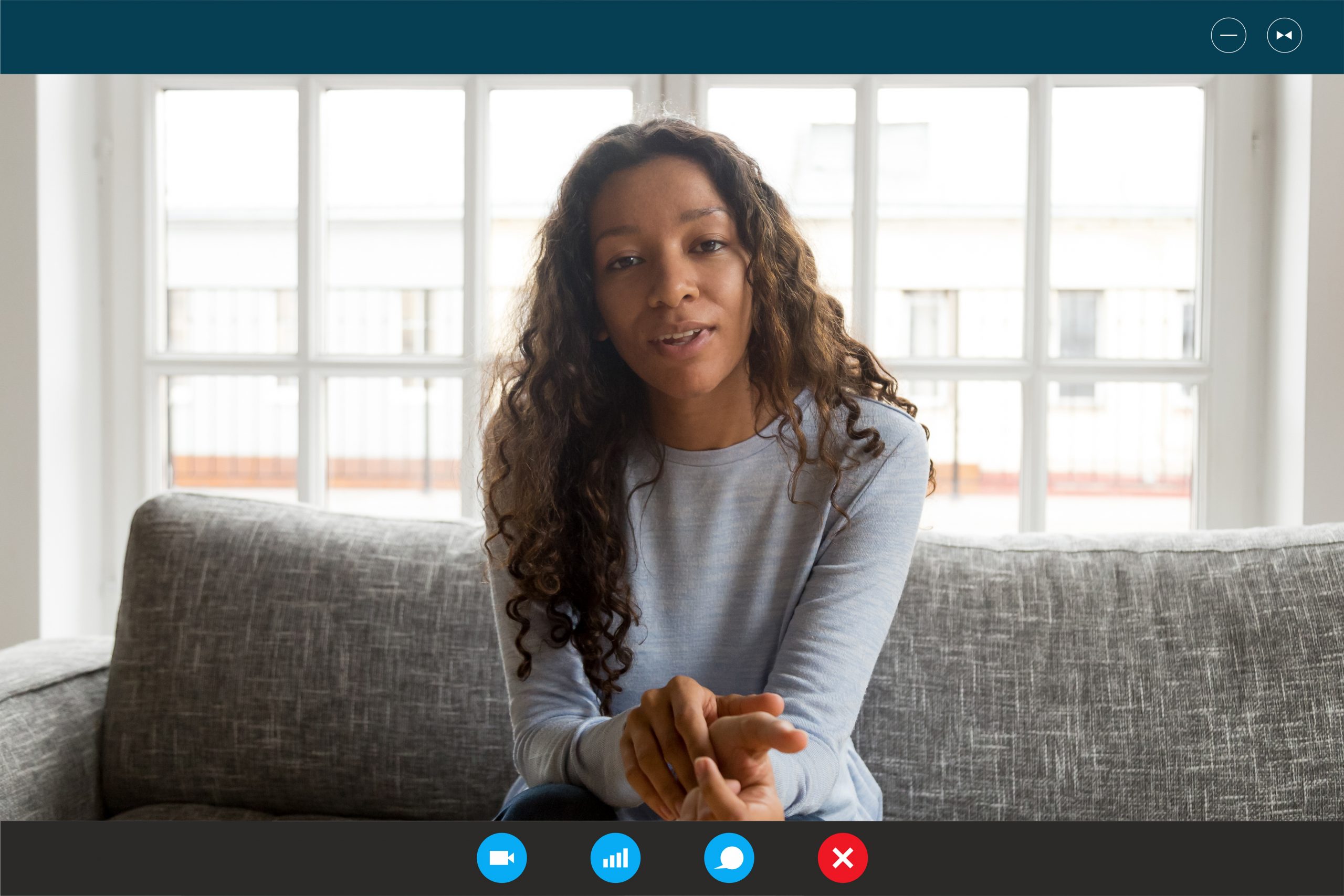 If you are interested in therapy but are less than enthusiastic about coming into an office, we got you.
Whether you are anxious about meeting in person or find it difficult to attend therapy because of your busy schedule, our telehealth counseling is meant to be an accessible option for you. We offer virtual counseling through a secure video conferencing platform that is compliant with the Health Insurance Portability and Accountability Act (HIPAA). This act protects the health information you share with us.
Education is the heart of what we do at Mending Feelings. We are passionate about sharing information and resources about mental health through workshops that are open to all members of our community including individuals, families, groups, nonprofit organizations, and companies.
These one-on-one and group workshops are designed to give you information to take on your life's journey. We offer the workshops as single sessions or as a series that cover a variety of mental health topics. These topics include:
Navigating challenging relationships
Returning to school while parenting
Practicing self-care and self-compassion
Surviving the systems of injustice
As mental health professionals, we believe in the value of connecting with other clinicians to share our experiences and insights to better support our clients. Our therapists have a diverse range of experiences that can be of benefit to other clinicians. We offer support and training for clinicians in the areas of cross-cultural dynamics and racialized trauma, as well as a non-judgemental space for addressing issues they encounter with clients.
We offer free consultations to learn more about our offerings and how we can support you.
Let's help you find that BETTER LIFE you seek!
Contact Mending Feelings for your free initial consultation.